Joanna Lenck
President + Founder
New Jersey Native * Dog mama to Ellie the Frenchie * Avid world traveler * Lover of skinny margaritas
My planning style? Personal and fun. I love to hear how each couple's love story evolved, chat about my clients' personal hobbies and build trust with my brides and grooms so that they know I've got their backs on one of the most important days of their lives.
How on earth did I fall into the role of wedding planner, you ask?
Growing up my mother threw such incredible birthday parties featuring homemade theme cakes and creative activities like scavenger hunts that it is no surprise my desire to become an event planner started at a very young age.

Upon graduation from college I decided to pursue a Master's Degree in Event and Meeting Management from George Washington University. Over the past nine years I have worked in non-profit events for St. Jude Children's Research Hospital, wedding expo sales for The Wedding Salon, trade shows for BizBash Media and corporate trade shows and conferences for ITE Group in London.

Throughout my event experience I have found myself drawn back to weddings time and time again. There is something so incredible about being a part of such a significant day as a couple starts their lives together. I still tear up watching a groom's face as his bride is walking down the aisle and I will never stop obsessing over a client's reaction when seeing their wedding venue transform into the vision they worked so hard to prepare for.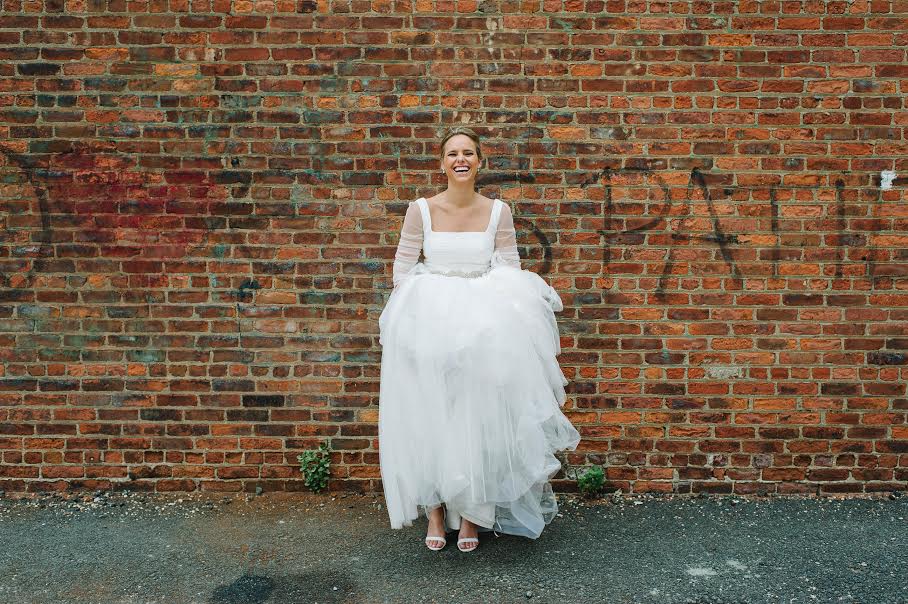 Taylor Barry
Event Planning Associate
Gardener with a major green thumb * Believer in dessert for breakfast * Dog mama to Reggie the pitbull * Live music aficionado
Taylor was born with culinary ambitions in her blood. Her father owned a restaurant in his 20's and both her grandfather and great grandfather owned bars in Brooklyn. As Irish immigrants it held the promise of the American dream and she couldn't seem to shake that same ambition. In 4th grade she chose as her project for the science expo to test whether chocolate chip cookies tasted better with margarine or butter. Small beginnings would lead to a lifelong passion for baking and hospitality.
She has spent the last 10 years following all types of food dreams, beginning in Washington D.C. to study at the same school her father had some 30 years earlier. Testing her skills at 2941 under the direction of Bertrand Chemel and a slew of Daniel veterans, fine dining became a lifelong love affair. That love for precision and detail led her to work for a wedding cake shop in the mornings before ending her days in restaurants. But as so many know, the lights of New York shine bright and with new and exciting food ventures establishing themselves each day, she had to test the waters herself. Studying with Jim Lahey and Sim Cass to learn the art of bread baking at Sullivan St. Bakery and Balthazars is what got her in the door at Jean Georges; a relationship that would prove incredibly influential to her career. For the next 5 years, she dedicated a majority of her time to baking bread, spinning ice cream, learning what it means to be a part of a strong team and plate with purpose. At the Mark she honed her own personal style and in that process realized that her love for ingredients felt unexplored and was left wanting. On to the next adventure she went.
Prior to attending culinary school, she received a B.A. from the University of Miami, FL with a major in Sociology and minors in English Lit and Film Studies. When she's not working events, she's most likely working on a flower farm upstate or a garden shop in the city. With a focus on community, she spends Sundays at St. Xavier soup kitchen in the East Village and volunteers time with Dog Tag Bakery in D.C. any chance she gets.
Em Nakas
Event Planning Associate
Arts and crafts goddess * Former Lithuanian folk dancer * Dog godmother to Gilbert the rescue dog * Craft beer nerd
In every generation of Em's family someone is born with the "people gene". There is just something about them that draws others in, makes them feel at ease and turns strangers into friends. Her grandfather used this skill to become a beloved local doctor, her aunt put her talents to use in a law and social work career and Em has funneled her gift into a long career in the hospitality industry. She has a genuine love for people that translates into an openness to truly understand them. She is great at conflict resolution because she has the ability to quickly asses the true root of any problem and is adept at moderating between groups.
Em is also incredibly creative. While attending the University of Washington she studied Drama and visual Art. While her main focus was always acting, she did learn a lot about the technical side of theater which comes in handy with event production. Her art background primarily focused on textiles, so she has an incredible eye for color and her knowledge of fabrics has helped her master the art of getting stains out of almost anything. When it comes to creative problem solving she is a Matrimonial MacGyver. Early on in her career, she was working with a bride that forgot her garter. The groom had choreographed an entire routine around the toss and the couple was crest fallen. Instead of panicking Em grabbed a napkin, a few rubber bands and a hotel room sewing kit and in less than five minutes produced an adorable new garter that could easily pass for something purchased on Etsy. This is the kind of thing she lives for. She is a hot glue gun guru and sewing kit savant.